For 2018, we're expecting to see some revisions to the prized Ram 1500 pickup truck. Ram is purportedly developing an all-new 1500 for 2019, so changes to the 2018 model wouldn't be monumental.
?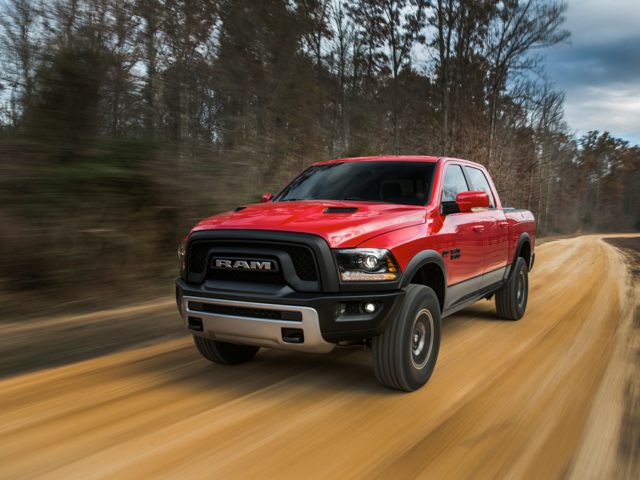 ?2017 model shown.
We won't be surprised if the 2018 Ram 1500 has some restyled exterior features, like a new grille, headlights, taillights, body lines, and air intakes. These changes are likely to be an evolution of the current look rather than a total switcheroo.
The interior may get some revisions too- there are rumors of a flattened center console that will provide better storage space. Ram will continue to provide an excellent range of choices throughout the full Ram 1500 spectrum of trims and options.
It's possible that the 2018 model Ram 1500 will yield better fuel economy, but we haven't seen figures yet. A move to direct injection would provide some of that boost, along with optional turbocharging. We'll have to wait and see if any of these changes appear on the 2018 Ram or on the 2019 version.
We're very eager to see any updates to the Ram 1500 for the 2018 model year! We expect the 2018 model year to be available toward the end of this summer or into fall. If you're interested in the upcoming Ram 1500 models, please let us know. In the meantime, the 2017 Ram 1500 is a fantastic pickup truck and we can't recommend it highly enough.
Browse our current Ram inventory and please don't hesitate to be in touch with questions. We'd love to get you on a test drive of the current model to see if it's the right fit for you.