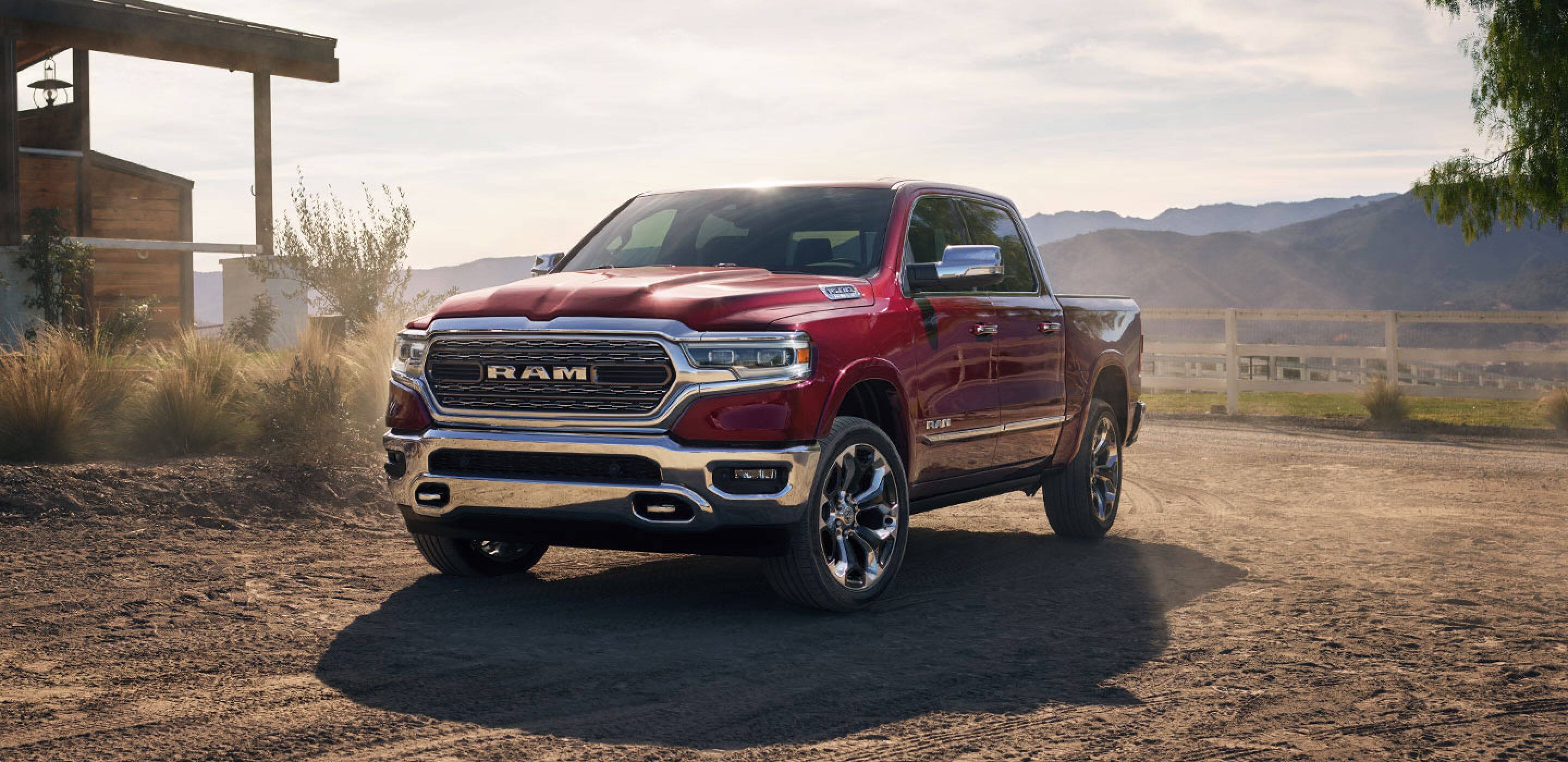 View Inventory
Schedule a Test Drive
2019 Ram 1500 at Performance Dodge
Ram has always created pickup trucks that get the job done, and last for years to come. That is why it's no surprise that the new 2019 Ram 1500 is just as exceptional as its predecessors, and gives you just a few extra surprises. One of those surprises is the weight reduction which helps to create an even more aerodynamic machine, perfect for better fuel efficiency! This long-time favorite is also being built with 98 percent high-strength steel, which gives you a rigid and durable truck that won't let you down. A few of these upgrades are the cause behind the maximum payload being increased to 2,300 pounds. What does all of this mean for you? You'll have the truck of your dreams, and you'll be able to carry more objects, and make less trips to the gas station.
Engine Performance
Pentastar 3.6-liter V6
Eight-speed automatic transmission
5.7-liter HEMI V8
Safety Features
Rear cross path detection
Blind-spot monitoring
High-strength steel frame
Vehicle Design
Innovative design
New Ram logo
Reimagined center console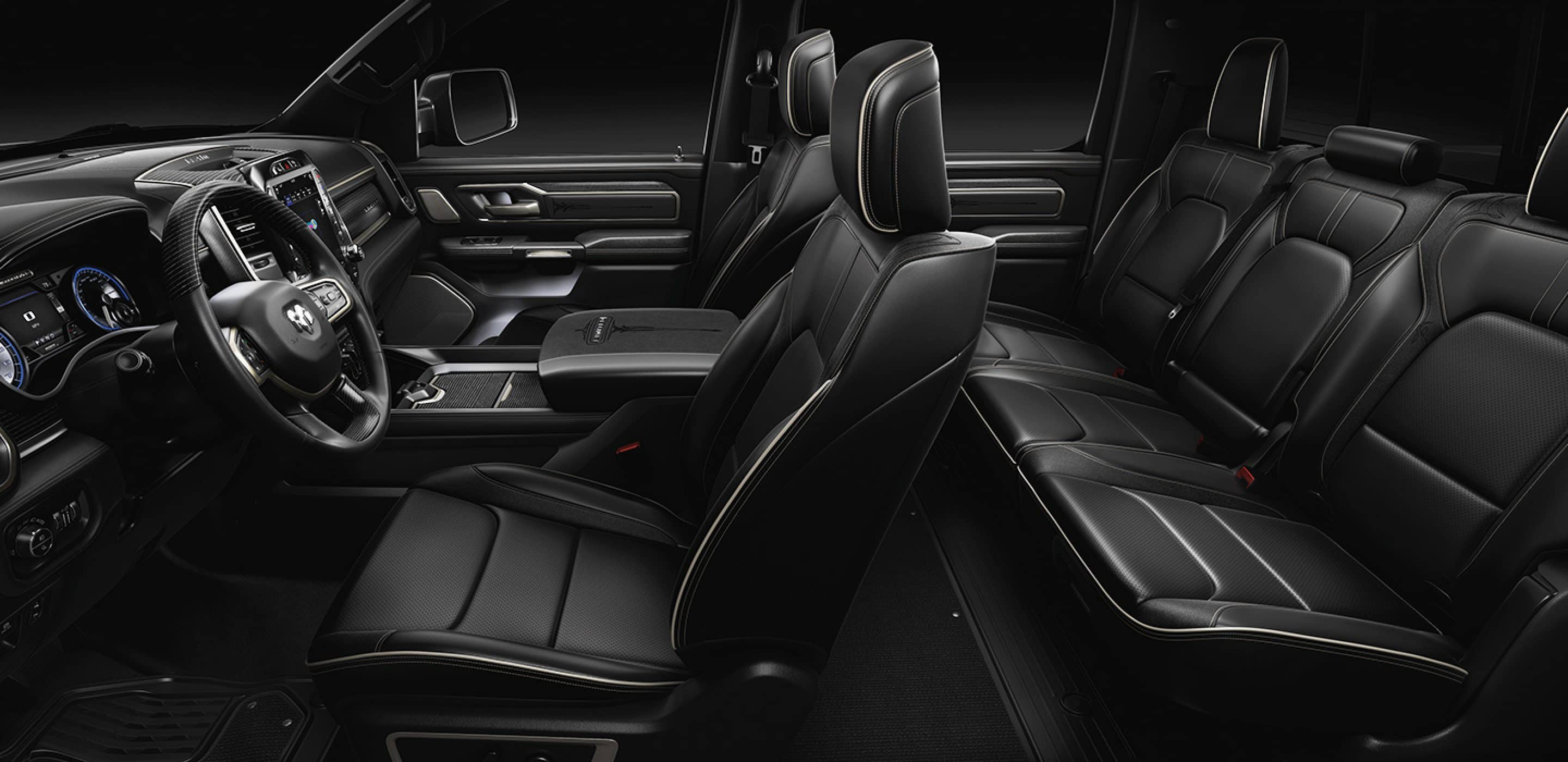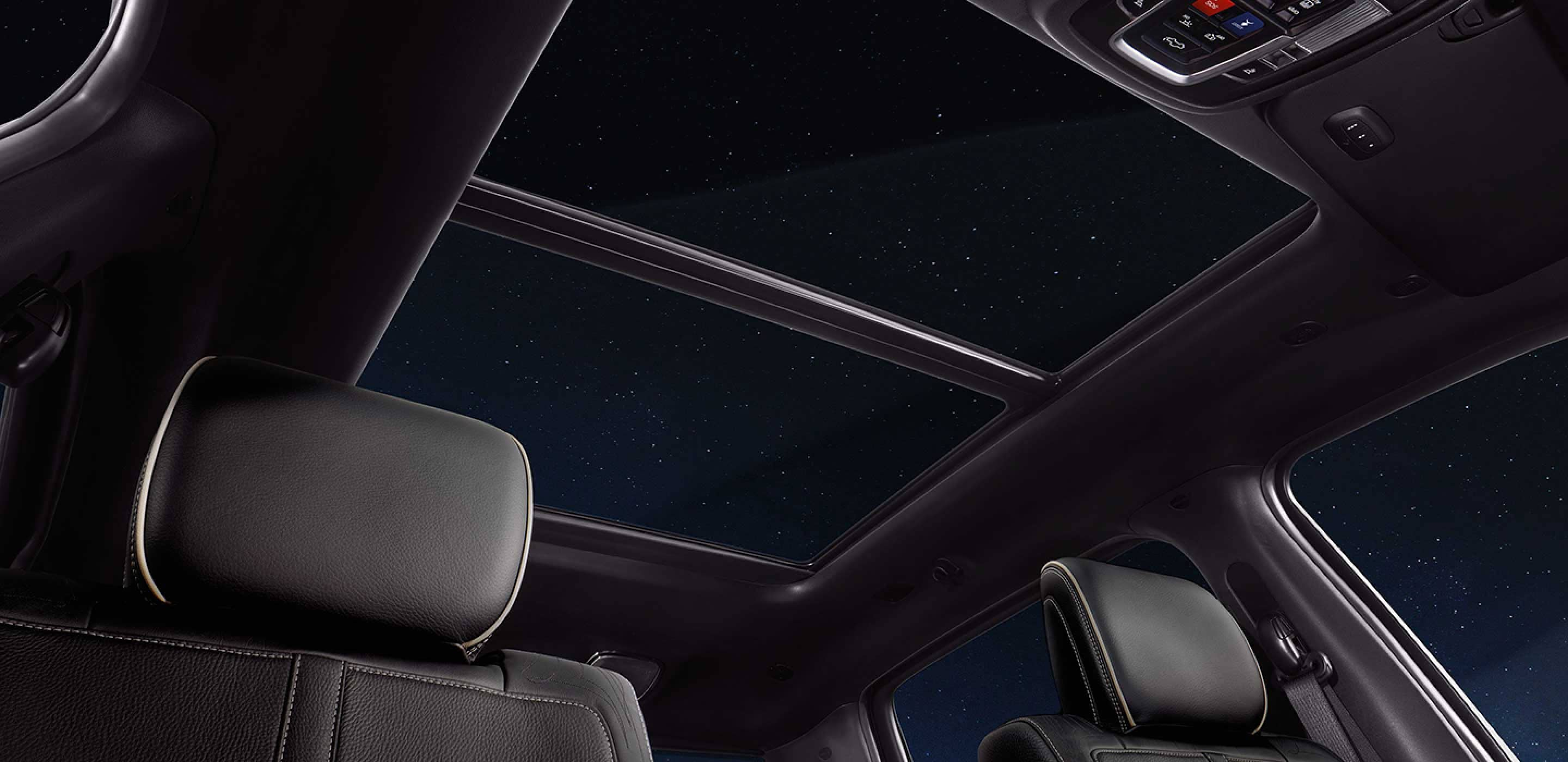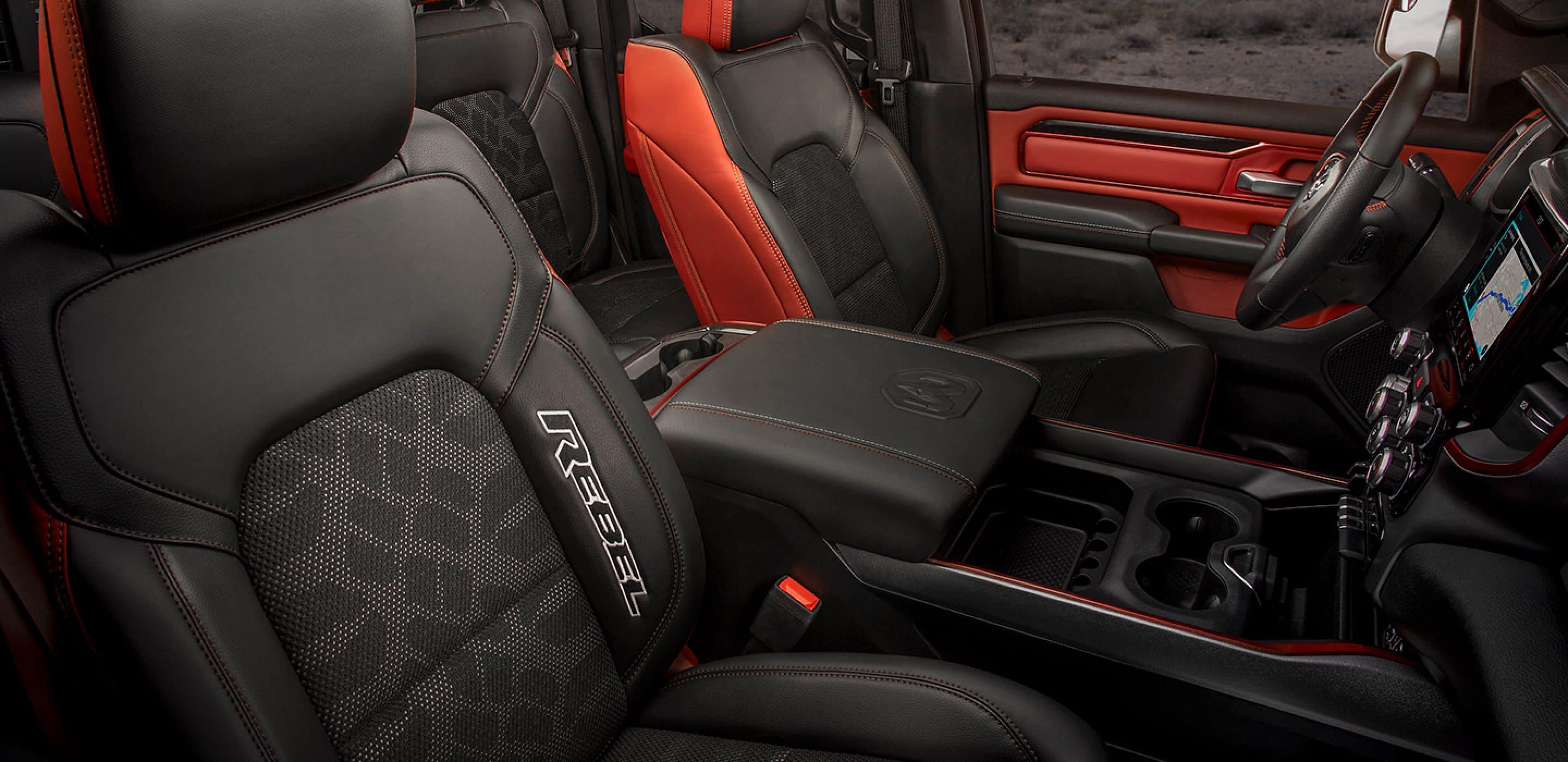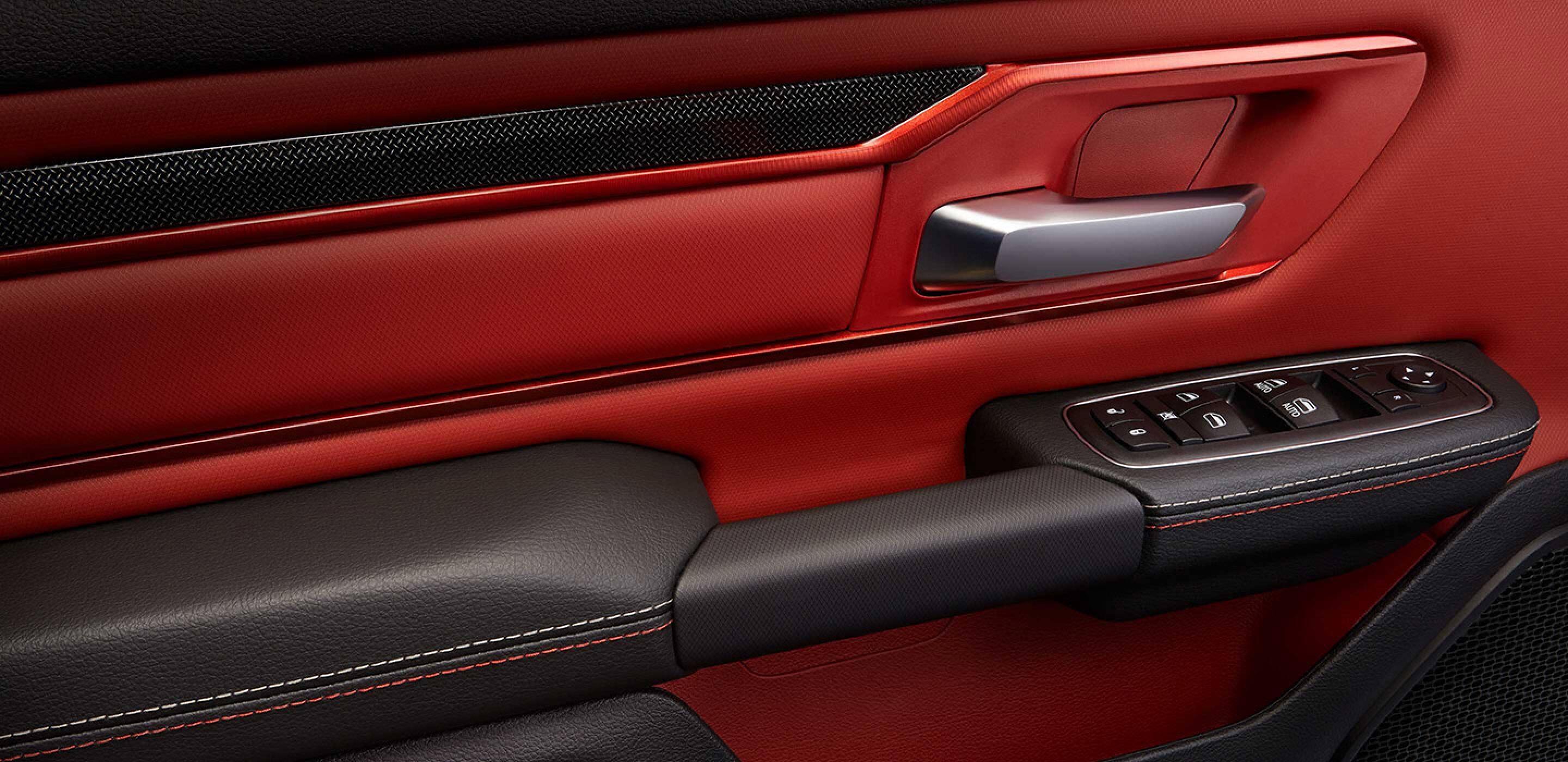 What are the engine options offered with the Ram 1500?
In this outstanding piece of machinery you'll find two excellent powertrain options that will help you get your tasks accomplished. The first powertrain is the legendary Pentastar 3.6-liter V6. We know you've heard about this standard engine before, but with the ability to generate up to 305 horsepower and 269 pound-feet of torque, we figured we should mention it once more. The second powertrain is a HEMI 5.7-liter V8. This is truly Ram engineering at its finest, giving you reliable strength, which can be seen in its ability to create 410 pound-feet of torque and 395 horsepower. Both engines enjoy the company of the TorqueFlite eight-speed automatic transmission, which not only helps to optimize these engines, but it gives you the fuel economy you've been looking for!
What safety features are offered with the Ram 1500?
Although power and capability always shines with the Ram 1500, safety is not being left behind in the shadows. In fact, there are over one hundred different safety and security features being offered with this powerful machine. A few stand out features that are offered include adaptive cruise control, brake throttle override, LaneSense lane departure warning-plus, rear cross path detection, brake assist, and blind-spot monitoring. There are many more features being offered, and we are confident that no matter what you use your Ram 1500 for, you'll be safe doing it.
How has Ram increased fuel efficiency?
The 2019 Ram 1500 is saving you fuel in many different ways. First and foremost, the engines work with an Interactive Deceleration Fuel Shut Off mechanism that completely pauses the fuel going into the cylinders when your truck is decelerating. This simply means that fuel isn't being wasted when you aren't actively racing to your destination, and towing. Smaller things, like reducing the thickness in the exhaust pipes, are also responsible for this positive upgrade, as it helps to cut down the overall weight of the truck to alloy for better aerodynamics. Last, but not least, there is a new forward-facing air intake that sits behind the grille. This mechanism feeds cooler air into the intake to allow for better fuel efficiency and an increase in performance. Ram knows that it is the small things that create the bigger picture, and in just a few small changes, Ram has created a pickup truck that will fly by gas stations.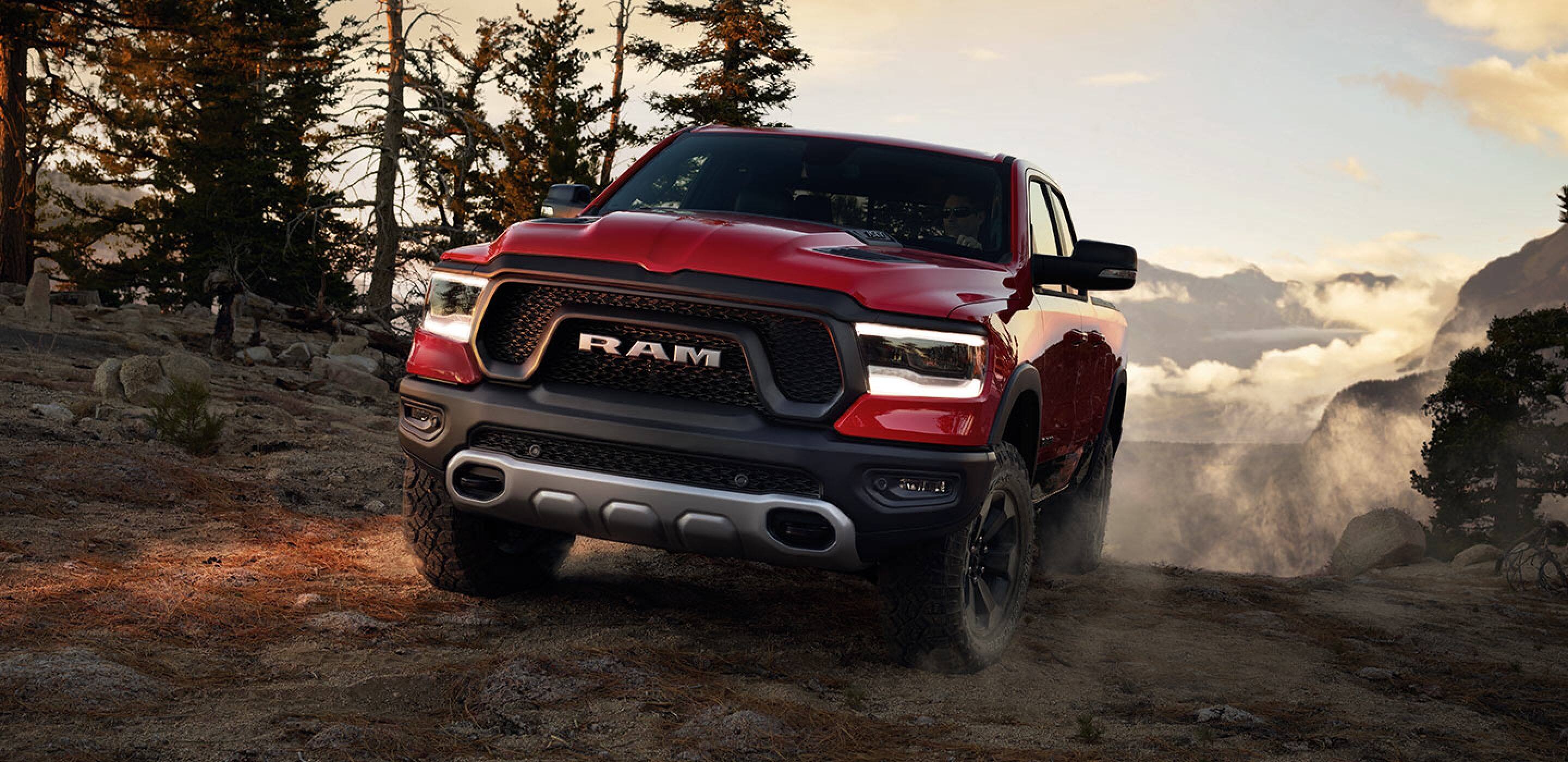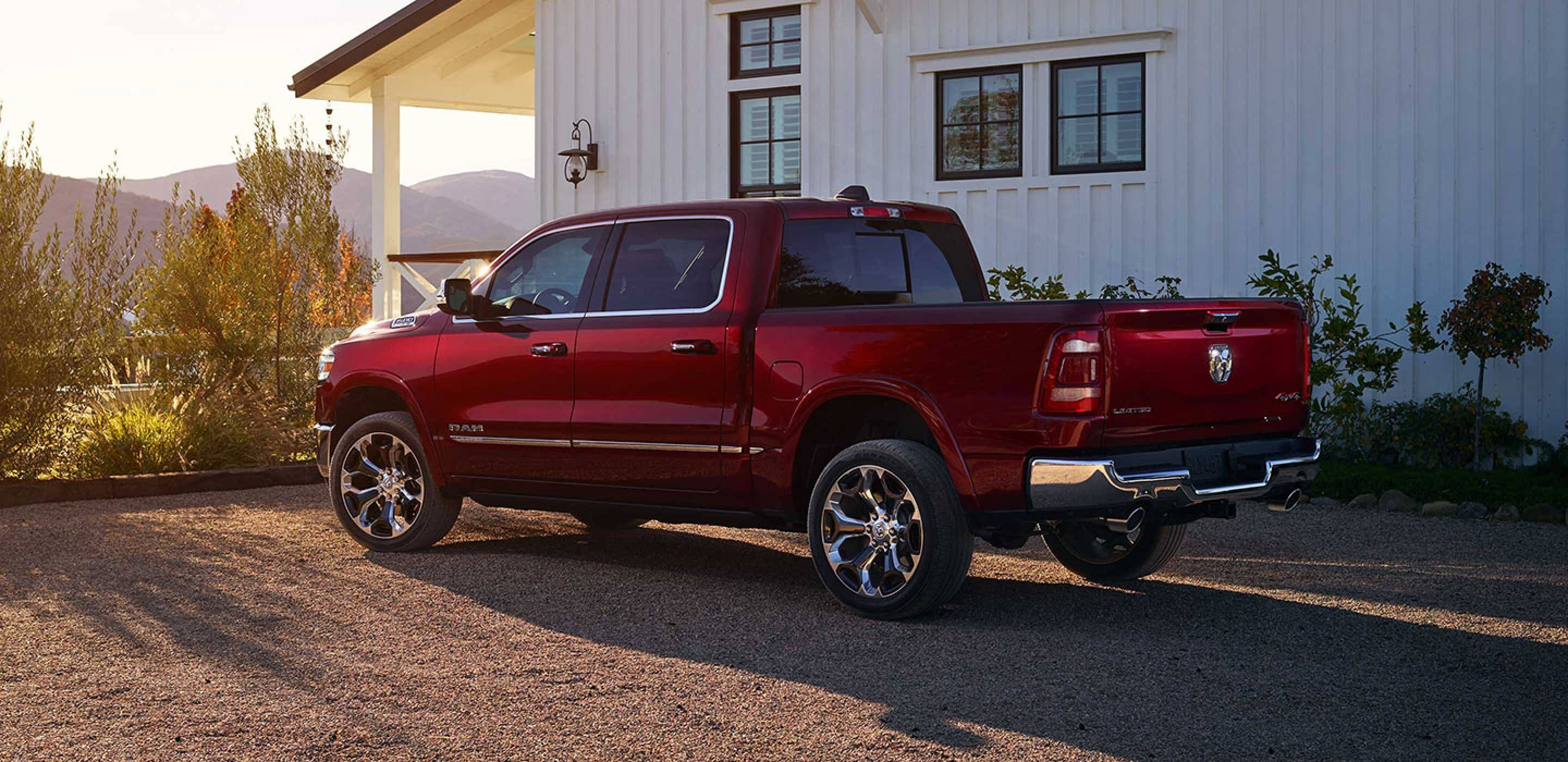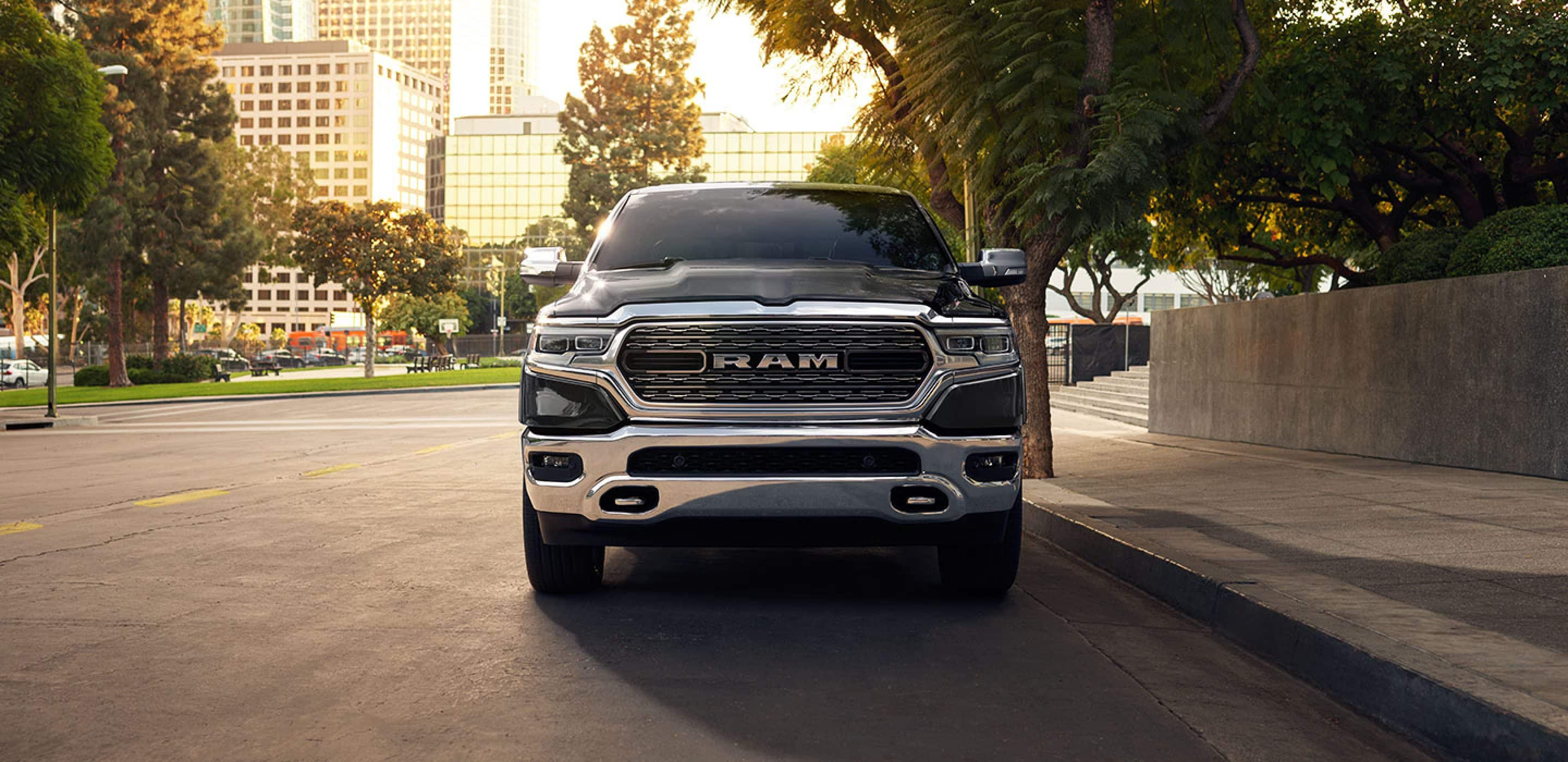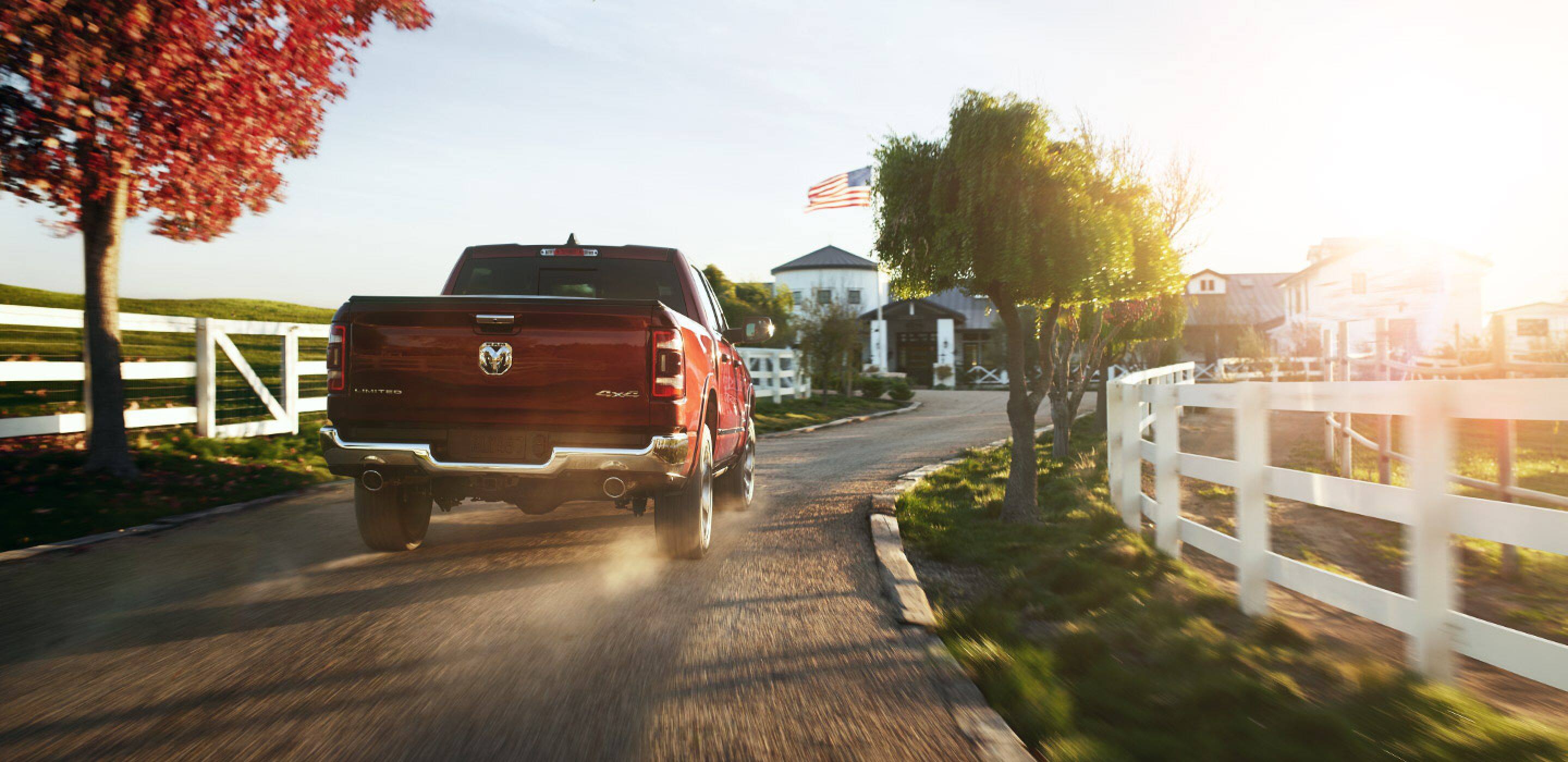 Final Thoughts on the 2019 Ram 1500
The 2019 Ram 1500 is truly a truck to behold, and with powerful engines being offered, and plenty of safety features--we know you'll feel the same way. So come on by our dealership today, and schedule a test drive! Or, if you just have a few questions that need answered, use the form below or give us a call.
Apply for Financing
Schedule Service